See why Government buyers choose Thunderstone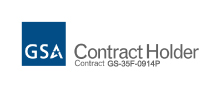 Some Federal Customers
U.S. Department of Energy
U.S. Department of Labor
U.S. Department of Defense
U.S. Department of Agriculture
U.S. Nuclear Regulatory Commission
U.S. Bureau of Land Management
U.S. Federal Aviation Administration
U.S. Defense Nuclear Facilities Safety Board
U.S. Postal Service
U.S. GSA, FSS
U.S. Courts
U.S. Air Force
U.S. Navy
Bureau of Labor Statistics
Defense Information Systems Agency (DISA)
Defense Contract Audit Agency (DCAA)
U.S. Army War College
U.S. Marine Corps

GSA Contract
The Thunderstone Search Appliances are available through GSA contract GS-35F-0914P directly from us or through GSAAdvantage!
SmartPay Welcomed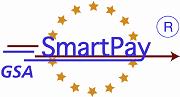 We accept the SmartPay cards to reduce the amount of paperwork required and speed ordering.
Get your questions answered by a real person
During business hours our phones (216-820-2200) are answered by real people, and we have the knowledge and experience to answer your questions. Our customers get live technical support with access to the product developers to get any questions answered right.
Great Products
Thunderstone's products based on our experience in search since 1981 run the range from the Thunderstone Search Appliance to the Texis database system, all provided unequalled flexibility and performance when tackling search problems.
Free 30 day evaluation
After qualification you can get the Thunderstone Search Appliance shipped to you to try in your own environment. Make sure it is the right solution for you.
Helpful website
Our website is always available with complete manuals and help for the products, as well letting you use our self-service pricing application powered by EchoQuote to generate quotes by email.